Case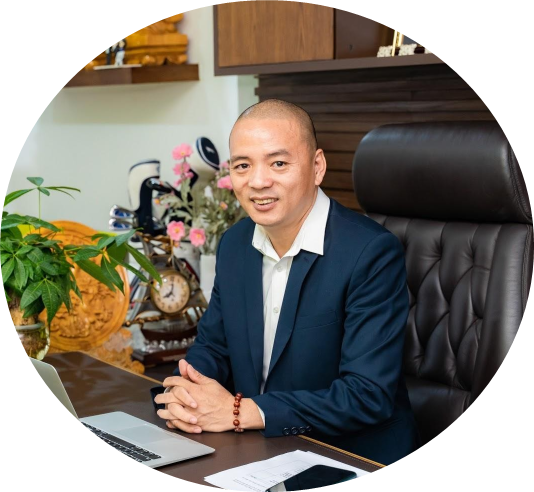 With Chatwork, our work efficiency is increased 30% and reduced 50 hours of offline meeting per month
Mr. Nguyen The Loi, CEO of THANG LONG SAI GON GROUP
---
The most memorable day for me and SGTL is probably August 15, 2005, when we started with just about 5 employees. Then our team has grown to 600 people as of today.
Our main fields of operation are trading and Leasing Real Estate; Real Estate Consulting & Brokerage; Management & Operation of buildings, commercial centers; Providing services such as security services, engineering services, landscape services...
______________________
Product line strengthens the market and competitive advantages of Saigon Thang Long
Our strengths are Real Estate Management and Exploitation. And the greatest strength is working by our own heart. The company's leadership team has over 20 years of experience in the industry.
Despite the fierce competition in the real estate market, SGTL has built an operations management system to catch up with the trend, especially showing the spirit and responsibility to customers.
Dear Mr. Loi, as I can see, SGTL's products not only provide essential value to customers but also reach a higher level of quality compared to other similar brands, perhaps thanks to the human resources' advantage of SGTL. So can you share more about the SGTL's customer portrait?
Partners of Sai Gon Thang Long focus on entrepreneurs that need building administration and operation service, real estate projects as well as domestic and foreign investors who intend to develop construction projects with professional security teams.
Some typical clients of Saigon Thang Long are Cofico, Datxanh Group, Nam Long, Nippon, Tran Anh Group, Thang Loi... We always focus on product quality because Customers' success is also SGTL's success. SGTL always has incentives to thank customers for their trust.
It can be seen that SGTL has made non-stop efforts to establish 6 subsidiaries as of now. So, what are SGTL's secrets to achieving your current position?
Actually, we don't have any secrets, but we have 04 principles for success: Always be confident, maintain our attitude well, become proficient in soft skills, and effective communication.
At SGTL's company, we make a comfortable and professional working environment, But we also remind employees that they need conscientiousness, responsibility to themselves and customers.
This not only contributes to the development of individual abilities, advancement in work but also helps businesses advance in the market.
______________________
We found Chatwork as an ideal solution for efficient communication
Mentioning "efficient communication", so managing a big corporation like SGTL is definitely not easy. During the operation process, which difficulties did SGTL face?
Yes, when our company was small, we could manage and solve customer's problems well.
However, when the company grows, it makes human resources at all levels more difficult to deal with internal interactions and customers. Specifically, we can neither control all customer's information nor other problems from the beginning. We also try to enhance the organizational culture to ensure the customer service quality is always maintained, but that is not enough. SGTL needs a solution and a new direction to manage work better.
The difficulty is not only choosing the right solution in terms of price or partners but also experiencing to deploy new solutions for businesses. We lost quite a bit in the past and have been considering this issue.
When finding partners to solve the above problems, how did you know Chatwork?
Actually, before we knew about Chatwork, we had used and signed contracts with many other applications. We have paid and implemented but then we encountered a lot of obstacles in terms of skills, integration, and essential applications. After that, we were discouraged and did not want to continue looking for applications to apply to our work.
When we visited a bigger company to explore their model, we came across Chatwork by chance. And then we immediately started to explore this application's connect ability, its tools, and its advantages.
After that, we decided to choose the solution named Chatwork from these Japanese companies. We found out that Chatwork has high data security and is easy to use for everyone. We also tested Chatwork's applications and found that Chatwork is a very good communication tool. Chatwork has more functions and more solutions than other tools that can make our work more efficient, especially for such a big organization like us.
______________________
Chatwork has helped us increase 30% of work efficiency and reduce 50 hours of offline meetings per month.
When applying Chatwork to communication and operation in such a big group, how are the internal changes in your company?
An important point in such a big group with 6 subsidiaries like us is that there is a huge amount of information that needs to be exchanged every day. Let's think about this: With one topic, we have to communicate 2-3 times in different groups. We also have difficulty in looking up information that has been communicated. What a waste of time!. For large corporations like SGTL, the average cost per hour of employees is not under 50,000 VND, if each employee wastes an hour or a week on interactions, then it will be a huge loss.
Besides managing customer communication, the real estate industry also requires managing projects. Progress, drafts, personnel, ... must be updated regularly. With its essential functions, Chatwork helps us follow up the work progress very effectively and has optimized work efficiency up to 30% efficiency. In addition, we can easily organize daily meetings through Chatwork's screen sharing and high-quality video calls to save at least 50 hours of offline meetings per month.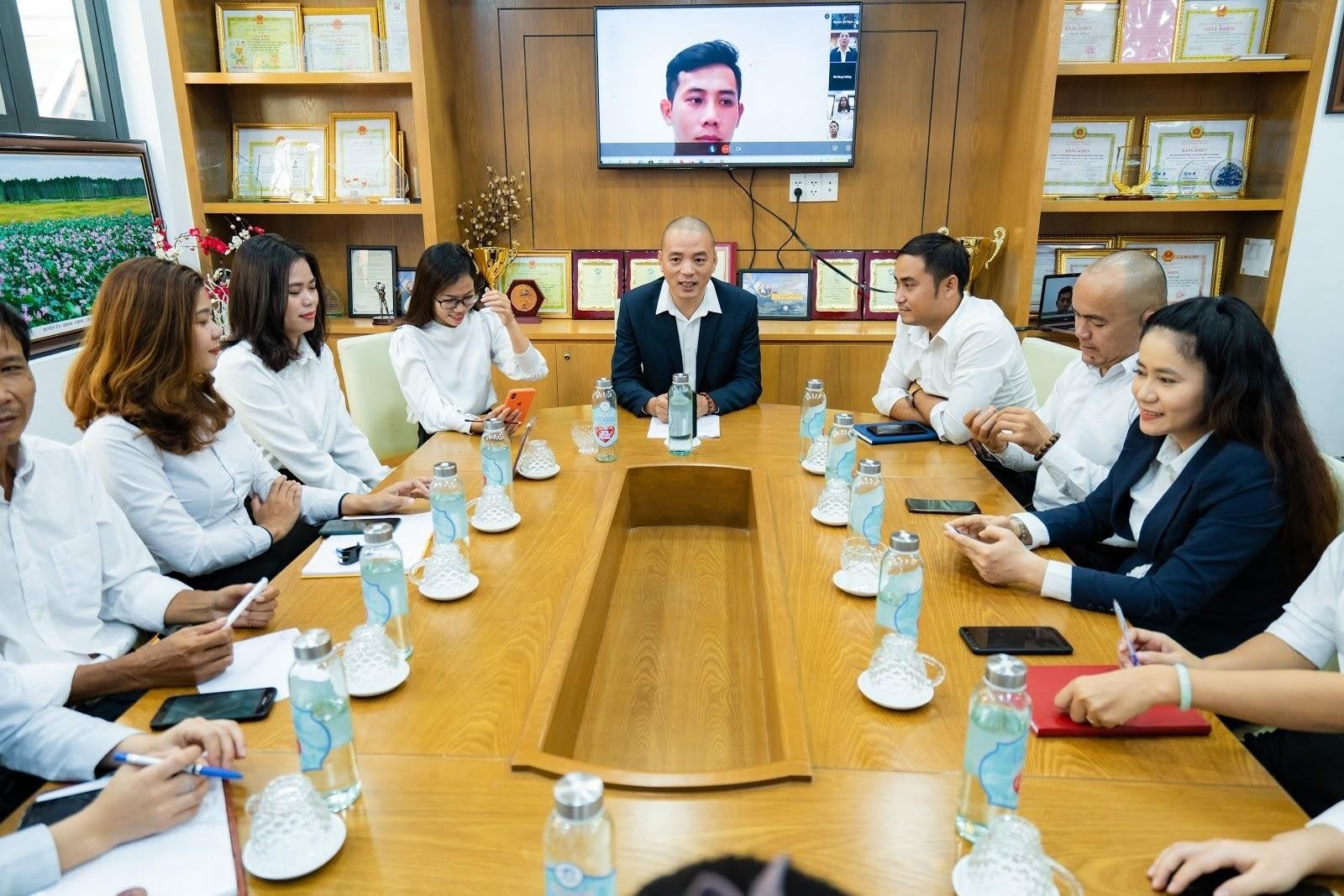 Chatwork has helped Saigon Thang Long track work effectively and save 50 hours of offline meetings per month
______________________
Among the features that Chatwork offers, which features do you find different from other applications?
In the past, we used to use free chat platforms such as Facebook, Zalo, or Viber. Besides as I mentioned above, we also paid for 03 task management apps to discuss and update workflow but I will not name these apps.
However, these applications have neither an assignment feature nor video calls for necessary meetings. I see these are features that only Chatwork has. Besides, Chatwork's interface and management system for large chat groups are very good.
Now, each employee simultaneously participates in more than 100 different working groups but the information is not overlapped and easy to use. It has created encouragement, motivation, and a working spirit for employees.
In the Chatwork platform, there are some features that are simple but very effective such as saying "thank you" when you receive a message or an icon that expresses the excitement (feel good or happy) of being encouraged. We always want in the SGTL group, leaders and employees should be closely linked to each other at work and Chatwork has helped us to do this.
How does your staff use Chatwork and how do they assess this app?
The lucky thing is most of SGTL's employees are young, self-starters, and eager to learn. And Chatwork applications have indeed shown our employees its efficiency at work.
For example, when we started implementing Chatwork, at least 20% of employees objected because we used to use other applications. But after 1 month we used it, 100% of employees were satisfied with Chatwork.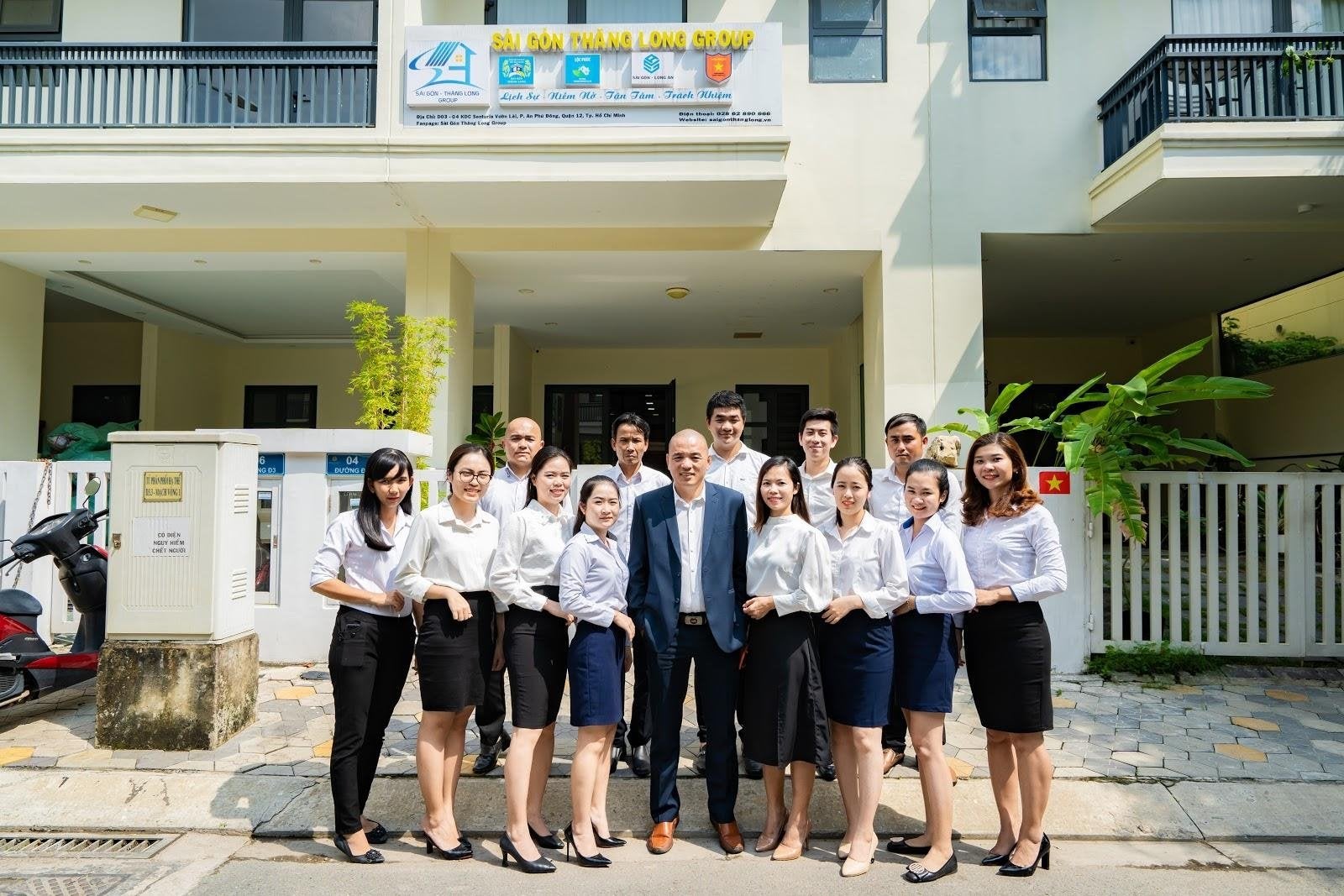 Saigon Thang Long owns a young, hard-working, and eager to learn staff
______________________
Customer data security
For a large corporation like SGTL, securing customer data and communicating with customers through projects is very important. How do you feel about this when using Chatwork?
In the Real Estate Industry, our clients are big enterprises therefore it is vital to secure customer data and company internal data.
Before using Chatwork, there is a high possibility of customer data and company internal data leakage although we have very strict penalty policies for keeping data confidential.
When applying Chatwork to secure data and interact with customers, we are very reassured of its credibility. Especially, the files shared on the group chat are saved on the cloud so that the customer and even ourselves can find the necessary data to follow up.
Chatwork's unique feature is that it not only helps the managers know which files are sent by whom but also knows which conversation they are in. This helps us to control information more effectively, especially in communication with customers. The data in the chat groups are saved, even if there is a staff turnover, these data will not be affected.
In the past, the amount of exchanged information and important documents were often exchanged via other platforms, but since using Chatwork, there has been no loss of information and communication connection.
______________________
Opportunities open for business after transformation
It can be seen that the partnership with Chatwork has opened the first stage of digital transformation for your business. What do you see in future opportunities after this big innovation?
Possibly it's like a predestined relationship when the Covid-19 pandemic occurs around the world, all companies are thinking about applying technology to interactions at work. During the covid pandemic, our company had to split into three groups: groups working from home, groups working at project sites, and groups working in the office. We absolutely did not interact and weren't close to each other. Luckily, At that moment Chatwork came to our company and immediately became a tool that helps the connection between these 3 groups to be smooth and was affected by any issues.
For a group like SGTL, the development of a "digital ecosystem" is what we expect and follow during our 15 years of establishment. Luckily Chatwork has arrived at a very suitable time.
We use a Japanese application as a tool to enhance the value of our ecosystem in the eyes of both our customers and our employees.
Thank you so much for your kind comments and for taking the time to have a chat. Hopefully, Saigon Thang Long will have many great strides in the coming time.