PC
Browser
Google Chrome(Chrome web store)
Firefox
Internet Explorer
Safari
Microsoft Edge (Chromium based)

*We will be ending support for Internet Explorer. For details, please refer to the Help Page.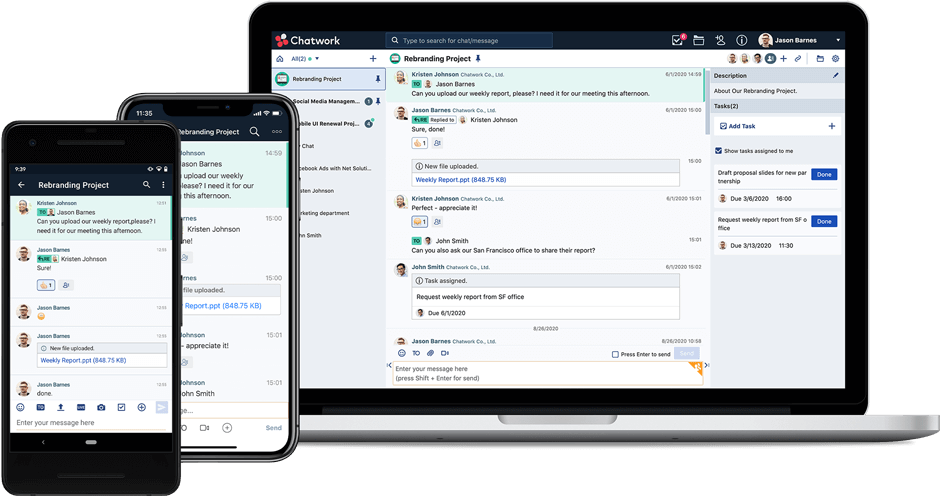 Desktop App
With the desktop app, you can login to multiple Chatwork accounts at once, and use other communication services such as Gmail and Skype all together in one place. It also comes equipped with a screenshot function enabling you to clip out images of the computer screen and share them easily.
*These functions are only available on the desktop version of the app.
Mobile