Case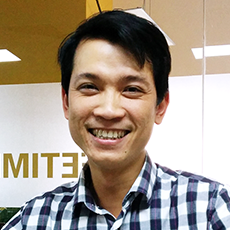 The notification via email helps tackle the tasks without any delay.
Mr. Ho Hai Thanh, LIFETIME Technologies
LIFETIME Technologies is a company with many years of experience in offshore development in Hanoi. After put in use, Chatwork helps streamline their communication at ease while its alert notification via smartphone enables them to tackle to-do tasks promptly. The interview was made with Mr. Ho Hai Thanh, CTO at LIFETIME Technologies, about how Chatwork benefits his company.
Number of employees

60 (including around 40 developers)
We have a wide range of experience in software development not only in building infrastructure systems but also developing apps for smartphones
Whereas Japanese-invested companies in Ho Chi Minh City have been doing business for years, those in Hanoi are newly emerged. Among them, LIFETIME Technologies with over 9 years in the market has been considered as one of the most veteran companies in the offshore development sector in Hanoi.
LIFETIME Technologies has a vast array of experience in developing infrastructure systems, business operation systems, web design and mobile apps. In addition, our commitment to providing high quality and state-of-the-art technology, affordable pricing, friendly and dedicated customer service gradually helps gain trust and satisfaction from our clients.
Currently, apart from software development, the company has expanded to recruitment consulting services to provide excellent IT workforce solutions for other companies in the industry.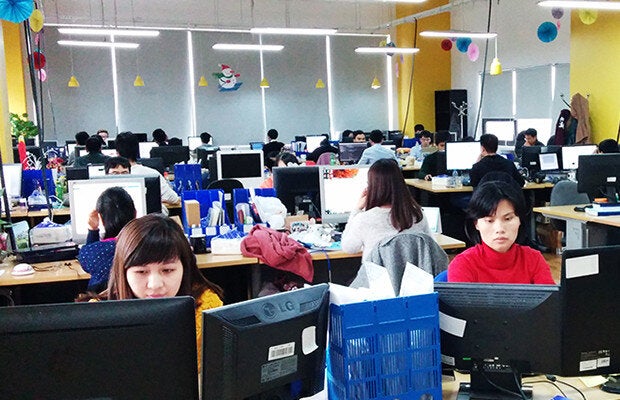 Our customers suggested us to use Chatwork
Can you tell us about the process of putting Chatwork into use and what your first user experience of Chatwork was?

Mr. ThanhSince our clients communicated with us through Chatwork, we decided to use Chatwork.

My first experience of using Chatwork was to get notification of incoming messages, even on my phone. As a result, we can quickly identify the arising problem and get connected to solve it at our earliest. This matters the most in terms of our business.

I highly recommend the fuction that allows users to edit the sent messages in Chatwork.
Chatwork is a tool that can help boost project collaboration between our parners and our company us
How would you evaluate Chatwork?

Mr. ThanhWhen comes to working on a project, we use Chatwork to communicate with each other from discussion to decision-making. But we contact via email to confirm the terms, send quotation or order.

I'm happy to see how we get connected with our clients during the process of doing projects. Also, I've got amazed by the way Chatwork helps ease the communication and project implementation without a hitch.

Not to mention, Chatwork is a web-based tool, which we can log in to use it effortlessly without downloading or installing it. If you need a tool to communicate within your business, I think you should use Chatwork because it best fits the Vietnamese business environment and people.