Case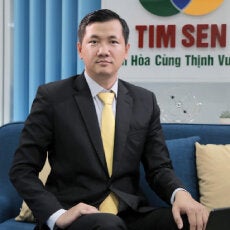 Fast, safe, simple and effective. Chatwork satisfies all requirements of technology revolution 4.0. We believe that with Chatwork in the future, TIM SEN will definitely improve the working efficiency of accounting profession in particular and enterprises in Vietnam in general ...
Mr. Vo Ngoc Phuc, CEO of TIM SEN Co., Ltd
TIM SEN Co., Ltd was established in 2008, with more than 10 years of experience in providing Tax Services, Accounting, Legal, Human Resources for nearly 1,500 enterprises nationwide. With a team of agents on the 10-year-level experience operating and approaching many businesses in different fields, TIM SEN provides services mainly to small and medium business customers, through providing valuable solutions and services, professionally in tax, accounting, auditing and consulting.
Number of employees

100 người
Serving 1,500 corporate customers, we always focus on customer-centricity
TIM SEN has started for 10 years, it is not a long nor short way, but it is the effort of the whole team. I wonder if you can share a little bit of Tim Sen's story in the past?

It is a very proud journey. We started, more than 10 years ago, exactly in November 2008, with 4 founding members in a space of 25m2. At that time we chose the company name TIM SEN. "TIM" is the heart, that is, working with love. "SEN" is the lotus, meaning purity and independence. We aim to serve our customers with both heart and non-profit.

In terms of vision, TIM SEN is determined to become a solid and trusted leader in tax, accounting, auditing and consulting solutions and services in Vietnam.

In terms of mission, we are committed to accompanying the Vietnamese Business Community, by providing professionally value solutions and services in the fields of tax, accounting, auditing and consulting.

To this point, our greatest pride is a team of 100 emloyees. they've been trained well, always have the learning spirit and development, especially always aspire to serve. Besides, we serve our customers on the quality management standard of ISO 9001, version 2015. And the third pride, it is the trust of our customers. Currently, there are about 1,500 customers trusting to use our long-term contract services and this number will surely continue to increase.

The numbers are very impressive. So, what kind of services is that the TIM SEN's confident to provide the clients the most?

Currently we have 5 main services: tax service, full-service accounting; specialized accounting services; tax service; corporate legal services and human resource services.

As mentioned above, currently the number of TIM SEN customers serving up to 1,500 businesses. For the field of accounting and auditing, it is a very impressive number. Surely TIM SEN has its own secret to conquer customers, can you share it?

We always focus on the customer when working, taking the customer as the focus. With the desire to build and develop a sustainable relationship with customers, our team must pay attention to the following factors below:

First, always evaluating, offering diversity packages, suitable to customers' needs at each time.

Second, there is always a suitable price policy package, corresponding to the nature of the work, as well as the job requirements.

Third, the service quality must always be stable and respond promptly.

Fourth, always secure the information and data that customers provide us.

Known in Vietnam, TIM SEN is one of the first customers of Chatwork about the accounting service company model. How did you know Japan Chatwork, when it was a new service model, with little attention in Vietnam?

As you known, Vietnamese are always impressed and admired the way Japanese work, high discipline and productivity much better than us. Our TIM SEN, too, always wants to elevate and develop the business.

When consulting with accounting and tax consulting firms in Japan, we found that they have applied Chatwork technology in their operation to improve work efficiency. Chatwork is a specialized communication tool, heading to security that is trusted by about 250,000 customers in Japan. If the Japanese believe it, then surely Chatwork will help elevate our business.
Exchanging information through other communication tools that take time and risk a lot of trouble
In the past, did TIM SEN encounter internal problems in communication, or administration without using Chatwork?

In Vietnam, there are only 2 or 3 main tools supporting communication and interaction with each other. One is email, two is a social network like Zalo and Viber, which is very popular in Vietnam. However, the communication via mail is quite slow and takes time. Zalo and Viber as well as other social networks, handy but individualistic. So, when applying to businesses, there will be risks that are difficult to control in the future. For example, when an employee quits his job, the contents of discussions that he performed will not be saved, leading to difficulties when other employees take over the job. That's the problem we had.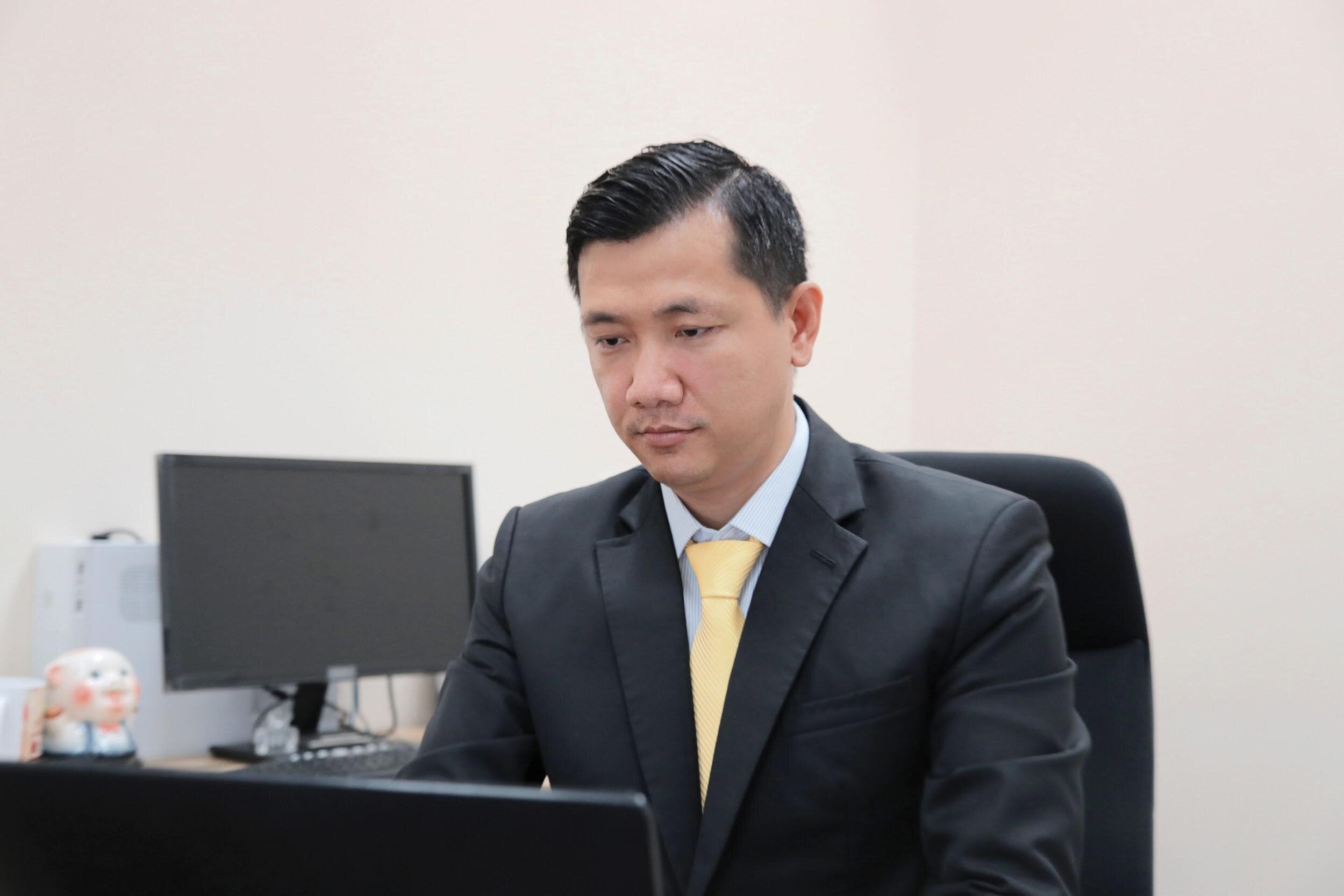 Combining Chatwork helps to save work history and speed up interaction during work
So how long has Chatwork been with your company and what is the most effective in the job?

We have only been using Chatwork for 1 month, but it is clear that this tool is responding to basic requirements of communication. We can chat 1: 1, group chat, video chat.

Besides, Chatwork has a bigger feature, like the name "Chat for work", focusing on work.

First, the interface of Chatwork really impressed me. The interface is very simple, easy to use.

Second, it has the group management function. Despite serving thousands of different clients, we are still able to manage it simply by Chatwork's team layout.

The third is to manage data scientifically. So, newcomers can see a client's history, part of jobs and information exchanged from the start. That is a very different feature from others.

Fourth, we were impressed with the job management feature through the assigning tool. This feature helps the personnel in charge know the work they need to perform, on that basis, they will set up goals and deadlines to complete the work, avoid missing jobs, contribute to improving working efficiency.

As you shared, Chatwork is a feature-rich platform. So you appreciate which features are most outstanding and especially useful for Tim Sen's very specific segment?

Chatwork has a lot of outstanding features, but for TIM SEN I am particularly interested in two things:

First, the feature is the ability to store working evidence or job history. We work on the information provided by the customer. It is the property of the business, not the individual, so it is essential to keep a record of evidence and exchange history.

Second is the assignment feature. Chatwork has a very good job assignment management layout, which helps us to do the work without fail, improve work efficiency and create customer satisfaction.

So what limitations of traditional communication tools were overcome when TIM SEN applied Chatwork?

The first is to restrict the use of mail. We only use mail in cases where it is necessary to save official information with important customers. We always use it in conjunction with Chatwork, so that Chatwork stores history and speeds up interaction.

The second is not to use personal means. As a result, we can increase the security factor, increase the rate of the client's trust.
The second is not to use personal means. As a result, we can increase the security factor, increase the rate of the client's trust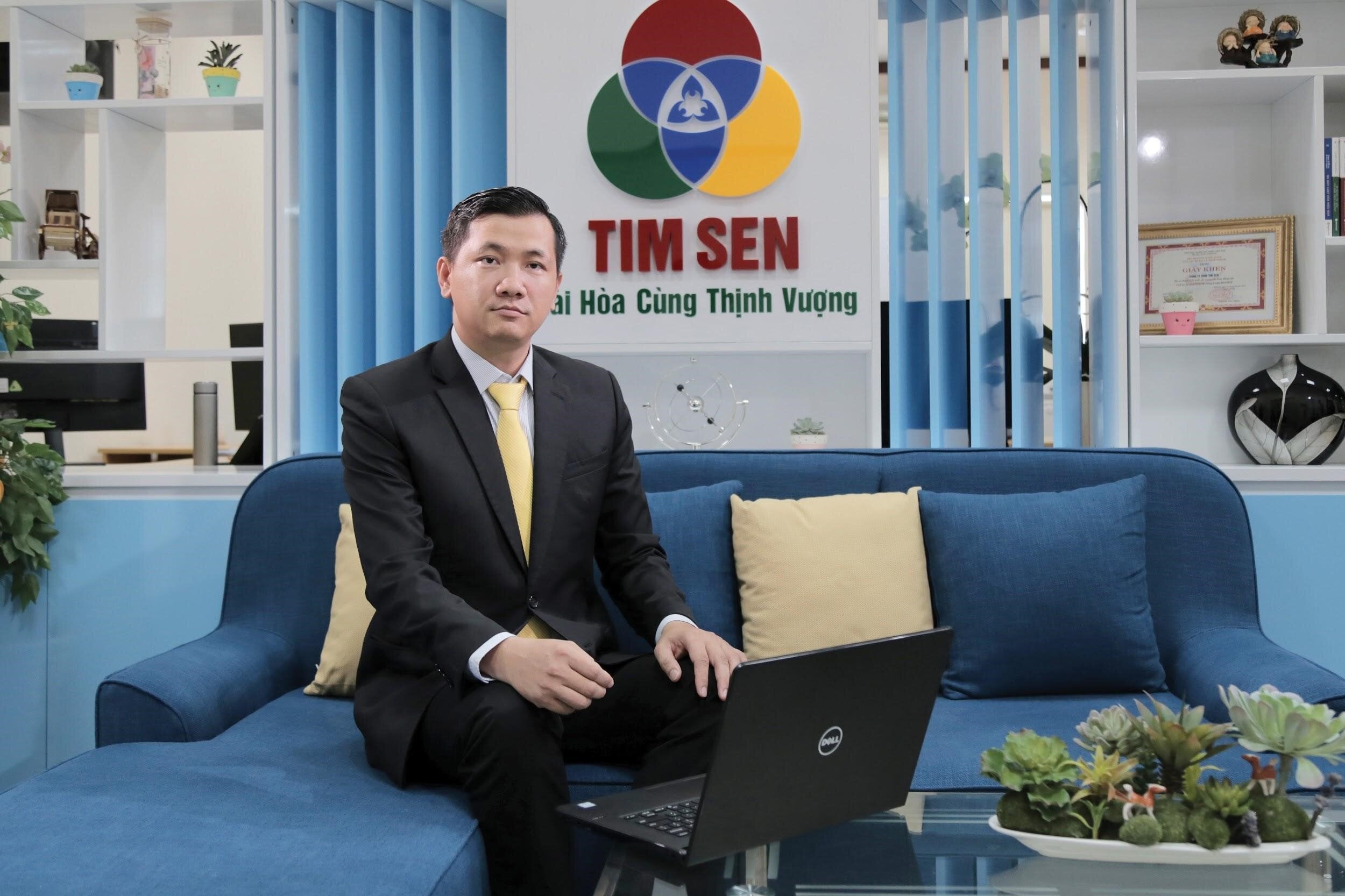 It can be seen that Chatwork brings a lot of positive effects to the number-related work that TIM SEN is doing. Speaking of which, could you share some performance metrics before and after TIM SEN uses Chatwork?

Applying time is not enough for us to get the exact numbers, but there are really impressive changes.

First, after a period of use, we can see that emloyees are excited to work and want to apply more technology features in their daily work. This is a very positive change.

Secondly, the staff at my company really like the job assignment feature. Assigning jobs not only from boss to subordinates, but important subordinates also boldly assign them, thereby increasing interaction, efficiency and better work connection.

Third, I find it very good to use Chatwork according to Japanese technology. That changes our working culture at TIM SEN. In the process of doing work, we increase interaction, but save time, increase productivity.
Chatwork protects the data assets, responds to the business requirements in revolution 4.0
As you shared, TIM SEN's current staff is 100 emloyees. Surely this number will fluctuate over time. Security matters for a company in a specific service sector like TIM SEN, especially when working with 1,500 customers. Does Chatwork help your company completely overcome the security concerns related to the personnel change?

This problem is also a painful situation in Vietnam, especially with the current trend of job-hopping employees. When employees quit their jobs, the data and information also followed the staff.

As for Chatwork, this tool belongs to the enterprise, when employees quit their job, all data is still stored on the enterprise's system. Administration rights belong to the enterprise, so employees cannot delete related data. As a result, such assets are still stored, new employees can access the data easily, helping the work done quickly and securely.

According to your assessment, Chatwork can meet the new requirements in the 4.0 revolution, which are affecting a lot on the tax service and accounting industry?

It can be seen that today's technology needs to pay special attention to factors: simple, fast, secure and importantly, efficient. In one month, Chatwork has satisfied all of these things and we believe that with Chatwork in the coming time, TIM SEN will definitely improve working efficiency in accounting profession in particular and business in Vietnam in general ...
Working scientifically, Chatwork will be an ideal tool to accompany businesses in their sustainable development strategy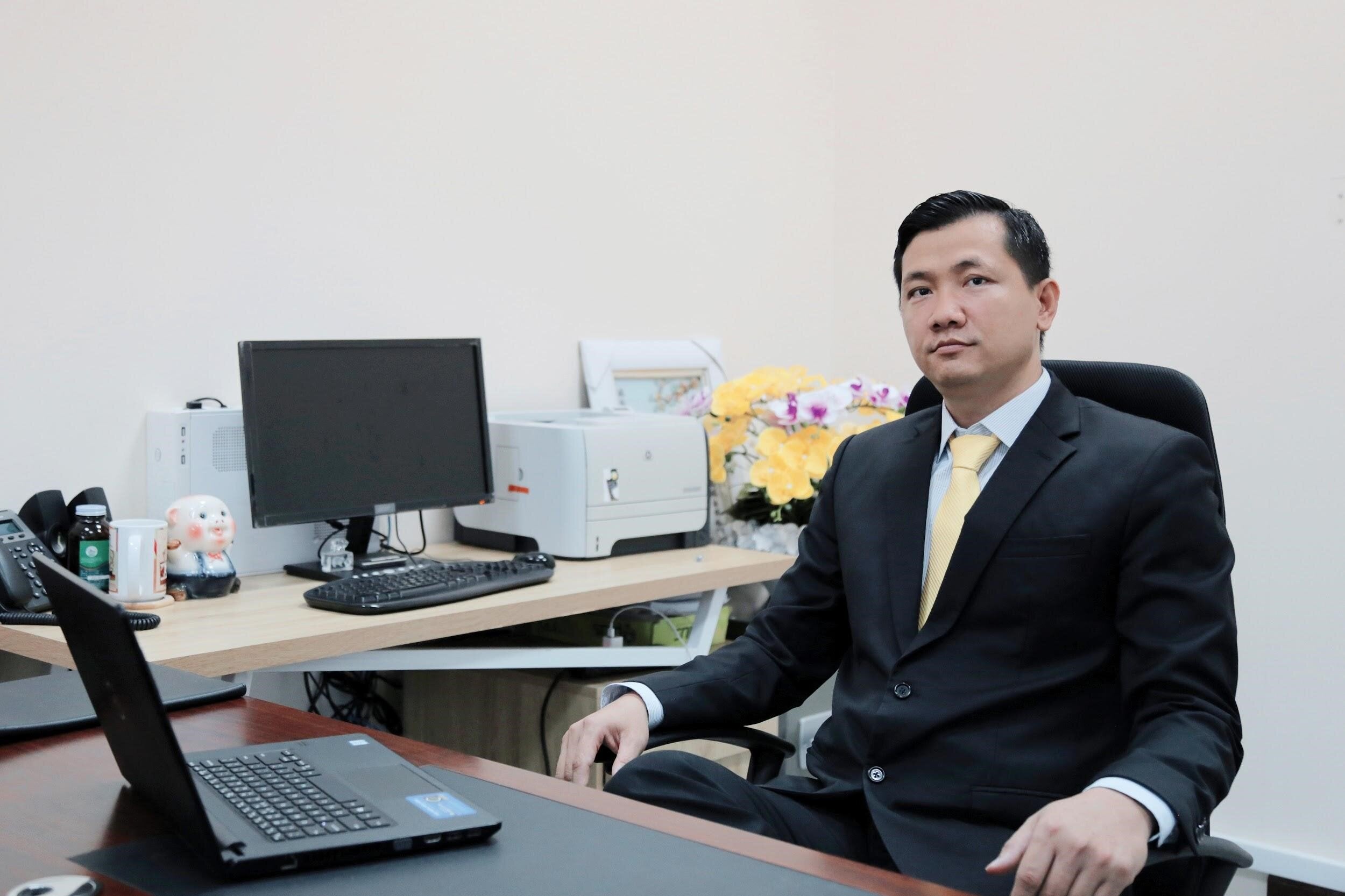 As you mentioned, TIM SEN is improving and upgrading service model based on Chatwork platform. Can you share more clearly?

This is part of our five-year-develop strategy. For small and medium companies, tax and accounting are usually not too complicated, but it takes a lot of time for businesses to do this. Our goal is to accompany businesses so they can focus on their growth. And we will focus on managing the accounting system to help them, by making tax declaration and accounting for business customers periodically. We also deal with financial reports and most importantly optimize our clients' legal tax obligations with the public sector.

Could you please share more about the value gained when implementing the work on Japanese experience and technology?

First, the data is stored and confidential.

Second, we can serve our customers continuously and stably, promptly without being affected, regardless of human resource fluctuations.

Third, Chatwork is scientifically designed, so the tasks will be performed accurately in every detail, thereby increasing the value of the service to customers, and the risk will be reduced.

Can you share more about TIM SEN's strategy?

For me, market development is always volatile, either favorable or not. However, we must be able to determine what to do at the time. For TIM SEN, over the next 5 years, we aim at the main goals:

First, continue to improve the business system, especially raise security standards, in which Chatwork will be an effective tool to support us.

Second, create higher value added services, more relevant to customers.

Third, thoroughly applying technology to work to improve quality, reduce costs as well as increase efficiency and performance.

Mục tiêu trong 5 năm tới là mọi con số của TIM SEN phải tăng lên gấp đôi. Gấp đôi về khách hàng, gấp đôi về nhân sự và đương nhiên gấp đôi được doanh thu, lợi nhuận sẽ rất lý tưởng.

Coming to the last question, do you share anything with other businesses?

With our experience and a team of skilled personnel, serving ISO standards and the ability to thoroughly apply technology, we are sure to bring valuable and professional services to our customers. We will always accompany the development of customers to ensure that the business meets the standards and requirements of the State.

Thanks for your sharing!